For the month of November, we are focused on donating to the local Salvation Army good pantry. For every Google review of our dealership left this month, we will donate $10 to the BWB Load the Lobby Challenge. We will also have Elves at the Jamestown holiday parade collecting canned goods for the food drive. Look for these Elves right before Santa comes through! 
We are curently participating in the Shults Heroes Campaign to help raise money for our local Jamestown community including the WCA Hospital, local humane society, veteran's association, and more. Learn more about Shults Heroes on our
Heroes page
. 
Previous Involvement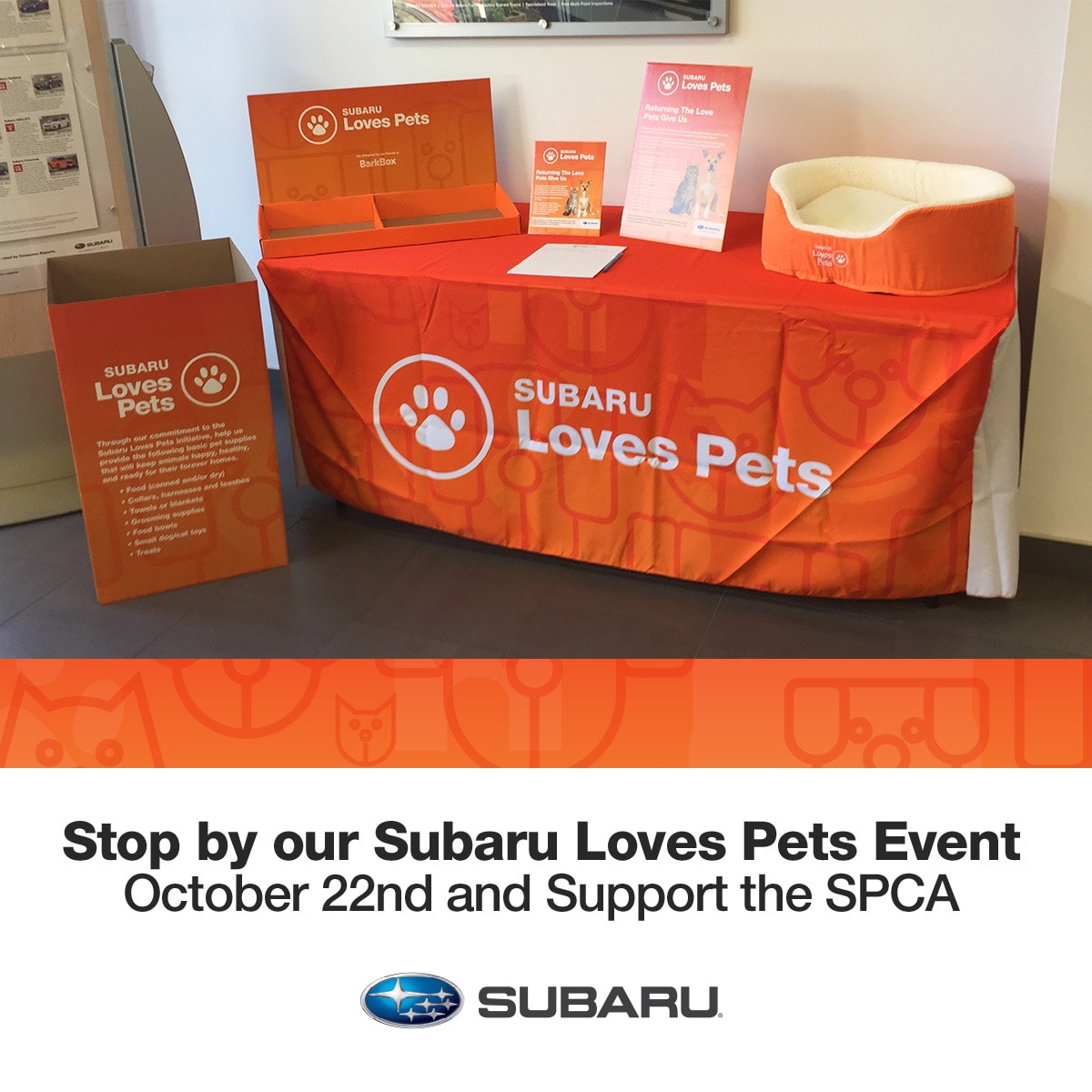 In October of 2016, we participated in the national outreach program put on by Subaru, Subaru Loves Pets. We collected donations for the local SPCA, donated money for every test drive at our dealership on October 22 during our event, gave away chew toys and bandanas for your pet, and even helped multiple pets from the Humane Society find their forever homes! We are proud to partner with the local Chautauqua Humane Society and to help our furry friends in need. Stop by and ask about this fun event and how you, too, can help the animals at the Humane Society find their forever home. 

In June of 2016, we partnered with the Leukemia and Lymphoma Society through Subaru's Love to Care Campaign. This Campaign is dedicated to helping find a cure for leukemia and lymphoma, and for spreading the awareness about these diseases. All month, people stopped by our Jamestown dealership to write a note of hope for cancer patients, and pick up a LLS bracelet to showing support and spread awareness. We also donated 60 blankets to our local hospital along with the cards to help inspire all of the cancer patients to keep fighting.

Ed Shults Subaru Helps Raise $11,814 to "Share the Love" with Jamestown Meals on Wheels
Meals on Wheels of the Jamestown Area can continue to serve essential home-delivered meals to senior citizens in Chautauqua County, thanks to $11,814 raised by Shults Subaru of Jamestown. 
Shults Subaru, its employees and individuals who purchase new Subaru vehicles at Shults Subaru during November and December helped Shults raise the money for Meals on Wheels, as a part of Subaru's "Share the Love" campaign.
"There is no better way to "Share the Love" than by having local individuals target contributions to help our local seniors," said Barrie Yochim, Meals on Wheels executive director. "Shults Subaru and its people made a huge difference in helping raise the money for us."
This local effort is part of the Meal on Wheels of America's participation in the national Subaru of America, Inc. "Share the Love" Event. As a proud Subaru "Share the Love" event charitable partner, local Meals on Wheels member programs that partner with Subaru dealerships are eligible to earn thousands of dollars in grants. This can provide an extra layer of support to help provide nutritious meals to homebound seniors in Chautauqua County.
This year, there was an added benefit included with the program. Individuals who purchased a new Subaru could designate how a $250 Subaru-sponsored donation could be made. Many of those individuals designated the donations directly to the Meals on Wheels of the Jamestown Area.
"Recognition has to go to the customers of Shults Subaru in Jamestown who selected Meal on Wheels as the local charity to support," said Darren Hills, Shults Subaru sales manager. "I also want to thank the sale department at Shults Subaru for helping to drive customers through the program."
This is the third year Shults and Jamestown Meals on Wheels have partnered on the promotion. Over the past six years, proceeds from the Subaru "Share the Love" event have provided funds to support the Meals on Wheels vision to end senior hunger.
About Shults Auto Group - which includes Shults Subaru-has 15 new car franchises with factory-certified service center, four express Lube locations, three Auto Spa's and two collision centers - all located in southwestern New York and northwestern Pennsylvania. Shults Employs more than 400 people and is an equal opportunity employer. For more information about Shults and Shults Subaru, visit shultsauto.com.
About Meals on Wheels- Meals on Wheels can keep its delivery costs low because it utilizes many volunteers who help deliver meals each day. Volunteer delivery routes, called satellite routs, are delivered in Jamestown, Lakewood, Falconer, Celoron, and Fluvanna each day. Volunteers deliver more than 80 meals each day for Meals on Wheels. Some Meals on Wheels volunteers are from the Retired and Senior Volunteer program.
For more information about Meals on Wheels, call 488-9119.